Whether you are moving, downsizing, or had a member of your family pass away, we can help to make the process easier. Our years of professional experience, integrity, ethics and technological expertise will make your estate sale a success!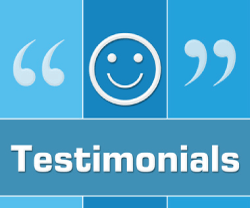 "My parents had lived in their home for 29 years and I didn't know where to begin with an estate sale. I was referred to Mike Ferguson with Great American Estate Sales and Service. From the first time I met him, I knew that he was the perfect person to handle my parent's estate sale. My father is in skilled nursing and my mother was home alone. Mr. Ferguson made my mother feel comfortable from the very beginning and offered to assist her with driving her somewhere if needed or going to the grocery store for her. He immediately was a friend, not just someone offering a business service. Mike and Shaun are people you can completely trust and feel comfortable with them in your home. Before the estate sale, he and Shaun were at my parent's home to inventory and price the items. They advertised and created interest prior to the sale. The entire process from beginning to end was easy and organized. He is trustworthy and documented all the sales, even though I would not have questioned any of that. He had all the receipts to review after the sale. His percentage was fair and the proceeds were given within a couple of days of the sale. I can't say enough positive things about Mike Ferguson and his company. I would refer him to anyone needing an estate sale and know with confidence that they would be completely satisfied with him."
-- Kathy Thorne
View More Testimonials
We have over 30 years of experience in the antique business and over 10 years of experience in the estate liquidation business.
We will put our expertise and local knowledge to work for you to minimize stress and maximize success during this difficult task.
consultation for your estate sale or liquidation. We typically cover The Villages to High springs and in between, but may be willing to travel further. We have held Estate Sales in Gainesville, Ocala, The Villages, Belleview, Alachua, High Springs, and all across north Florida.